About E + A - Meet the LAB
Meet the LAB
Essence + Alchemy was founded by Lesley A Bramwell (LAB) in Sheffield, England. All products are handmade in small batches in the little Essence + Alchemy laboratory in Sheffield.
---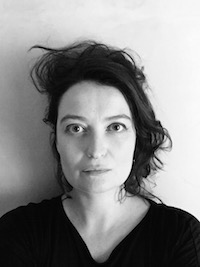 Name: Lesley
Role: Founder + Maker
Twitter: @essence_alchemy
What do I do at Essence + Alchemy? Pretty much everything! Product design & development, branding design and printing, making products & packaging.
Why do I do it? I love being able to combine my love of nature and aromatherapy with natural candle-light. I wanted to make the most eco-friendly and beautiful natural products I could, which could be enjoyed by everyone, that's way I chose to work with Rapeseed, a plant that has been grown in the UK for hundreds of years as animal feed and to protect and improve soils.
Rapeseed wax is a warm, soft and natural plant wax, it's clean and long-burning and is also vegan-friendly, toxin-free, non GMO, sustainable, biodegradable and harmless to wildlife – a much greener and healthier alternative to mineral (petroleum) wax.
I've been blending and using pure essential oils since I was young, aware of their aromatherapeutic effects I would blend oils for the diffuser to help me work or a bath oil to help uplift or relax so using essential oils to naturally scent my products made perfect sense.
Since starting Essence + Alchemy, the journey has been incredible and it's exciting to hear how a scent that I've created has changed a person's mood – relaxed or energised them, transported them to a memory or simply filled their home or workplace with beautiful natural aromas! This makes me happy, that's why I do it!
What's important to you? Simplicity and transparency are very important and that's why everything that goes into an Essence + Alchemy product is on the label. It's important to know where my raw materials come from and I love being able to support other small British businesses. The Essence + Alchemy candle glasses are handblown for me by British craftsman. They are beautiful, delicate and made with temperature resistant laboratory grade borosilicate glass so they can be reused when the candle has burned away. I'm always mindful of the life cycle of my products.
What for the future? I'm forever designing and testing and there are some new Essence + Alchemy products coming soon. I love collaborating with other makers or organisations for limited editions or bespoke projects so if there's something that you would like to chat about, please get in touch with the LAB.
When I'm not working? I love spending time with my best friend and husband Dan and our Border Collie Jack! We are renovating an 1860s stone detached house, so much of our free time goes into that. I love tea, long walks, candle-lit baths, music, the sea, pottering in the garden, foraging and I'm currently learning to play the guitar!
Instagram
"Just as one candle lights another and can light thousands of other candles, so one heart illuminates another heart and can illuminate thousands of hearts" Leo Tolstoy